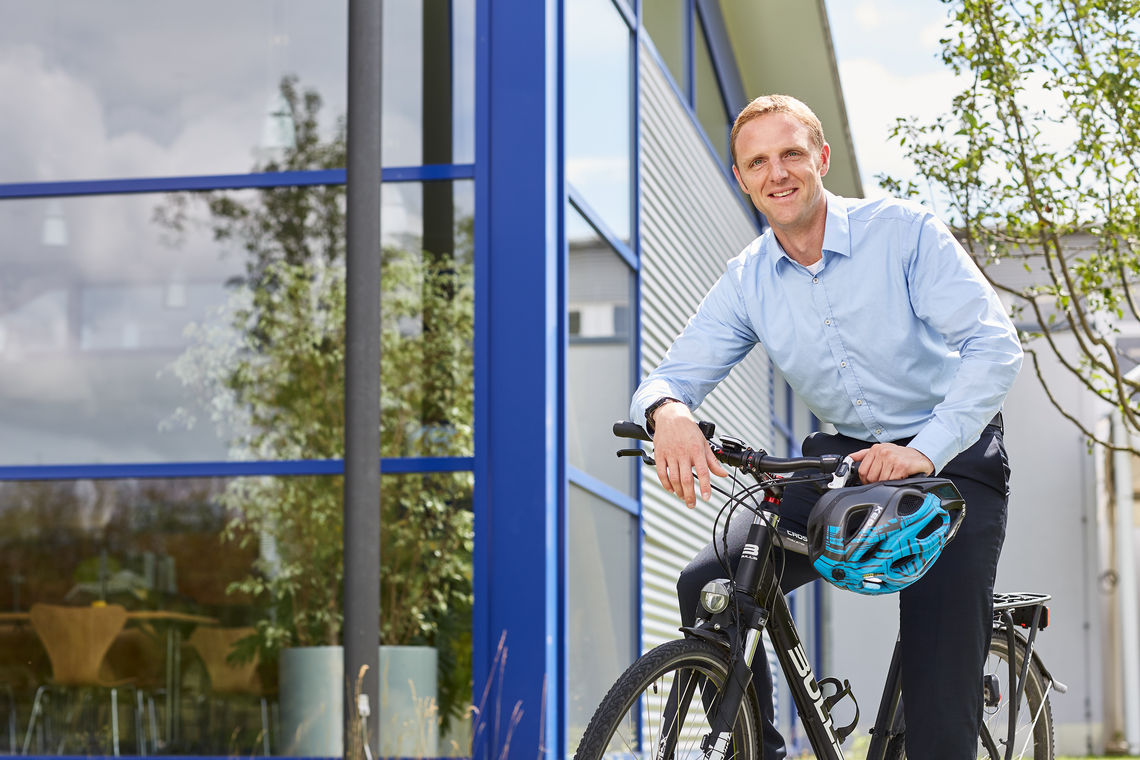 UNO World Environment Day – we're taking part!
In the age of global warming and Greta Thunberg, we Germans consider climate protection to be the greatest challenge facing the EU. And there is also a special date to match: 5 June is the UN World Environment Day (WED), which has taken place every year since the first UN Conference on the Protection of the Environment on 5 June 1972.
#BeatAirPollution
This year's theme is "Air Pollution". On this day, under the motto #BeatAirPollution, there will be numerous events worldwide to promote environmentally conscious behaviour. These include, for example, a Breathelife Challenge: This is about running a pure air marathon. Participants commit to covering 42.2 km that would normally have been driven by car either on foot, by bicycle or by public transport. Of course, there are also numerous concrete UN proposals to actively reduce air pollution caused by energy production and car traffic, such as carpooling with colleagues, more frequent use of public transport or bicycles, avoiding air travel, and of course: reducing energy consumption or switching to "clean" energy. So everyone can do something!
GEZE actively supports the transport transformation
And with that back to us in Leonberg: what can we do to protect the environment and the climate? With the Green Fleet (in cooperation with AMS Fuhrparkmanagement GmbH in Berlin), GEZE supports all employees, for example,
to switch to a smaller vehicle with lower fuel consumption, to an e-car or even an e-bike. (A covered bicycle parking lot was created especially for bicycles.)
to obtain the "EURO6" rating and the green fine dust sticker
to save taxes and social security with a GEZE company car
We also make it easier for our employees to switch to public transport: since April 2019, staff have received a 10 % discount on their annual company ticket for the Verkehrsverbund Stuttgart (VVS) public transport network. In addition, there is a monthly grant from GEZE of 10 EUR net for the entire term of the company ticket.
Electric cars for internal plant traffic are also being planned for the future: The frequently travelled route between the head office and the distribution centre will in the future be covered without the use of combustion engines.
GEZE purchases 100 % green electricity
We purchase green electricity – which means that 100 % of our annual 8.6 GWh electricity requirement for the Leonberg site is generated in Scandinavian run-of-the-river power plants. In addition, we operate a combined heat and power plant to be as efficient and ecological as possible in combined heat and power generation. Furthermore, we are saving energy by, for example, partially dispensing with air-conditioning in the new development centre, and instead opting for automatic natural ventilation and night cooling. The same applies to how we handle heat: by installing our own products, such as doors with thermally separated profiles and heat recovery from compressors, we actively exploit savings potential.
Our electricity consumption per employee has fallen continuously since 2016 as a result of various measures. In addition, we have been purchasing pure green electricity since 2014, which has enabled us to save a total of around 18,776 tonnes of CO2 over the past five years.
GEZE Coordinator Environmental Management
Clean air on the GEZE production site
Insect hotels in the GEZE biotope
Further proof that we are doing a lot to improve the air quality on our premises is our biotope, which we created with our trainees some time ago. And by the way: on Environment Day, Germany will have its own national focal point. The theme: "Protecting insects – Preserving diversity". At past of this, we can make proud reference to our two bee and insect hotels in the biotope!
Learn more about our biotope